I figured being I'm bored and don't feel good tonight, I'd waste some time by uploading a couple of my recent ATCs (Artist Trading Cards for the uninitiated...make some right now...they are SO addictive).
For a Geisha Swap on Craftster.org:
For the What Do You Look Like thread on Craftster: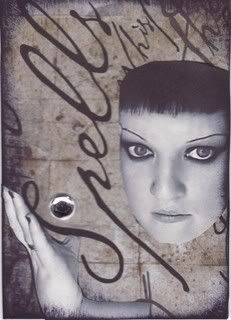 And for the Clowning Around Challenge on Craftster:
Enjoy! More to come because I am
totally
addicted!